Bolt seals
high quality barrier seals for competitive prices
Hoefon Security Seals is an advanced designer and manufacturer of high security bolt seals. We design our bolt seals in the Netherlands and produce them in our plant in Bengbu, China. In this way we are able to provide high quality bolt seals for very competitive prices. Hoefon Security Seals supplies various ISO 17712:2013 certified & CTPAT compliant high security seals.
Are you looking for a bolt seals manufacturer in the US, UK, Australia or New Zealand? We ship our security seals worldwide! Feel free to contact us for more information.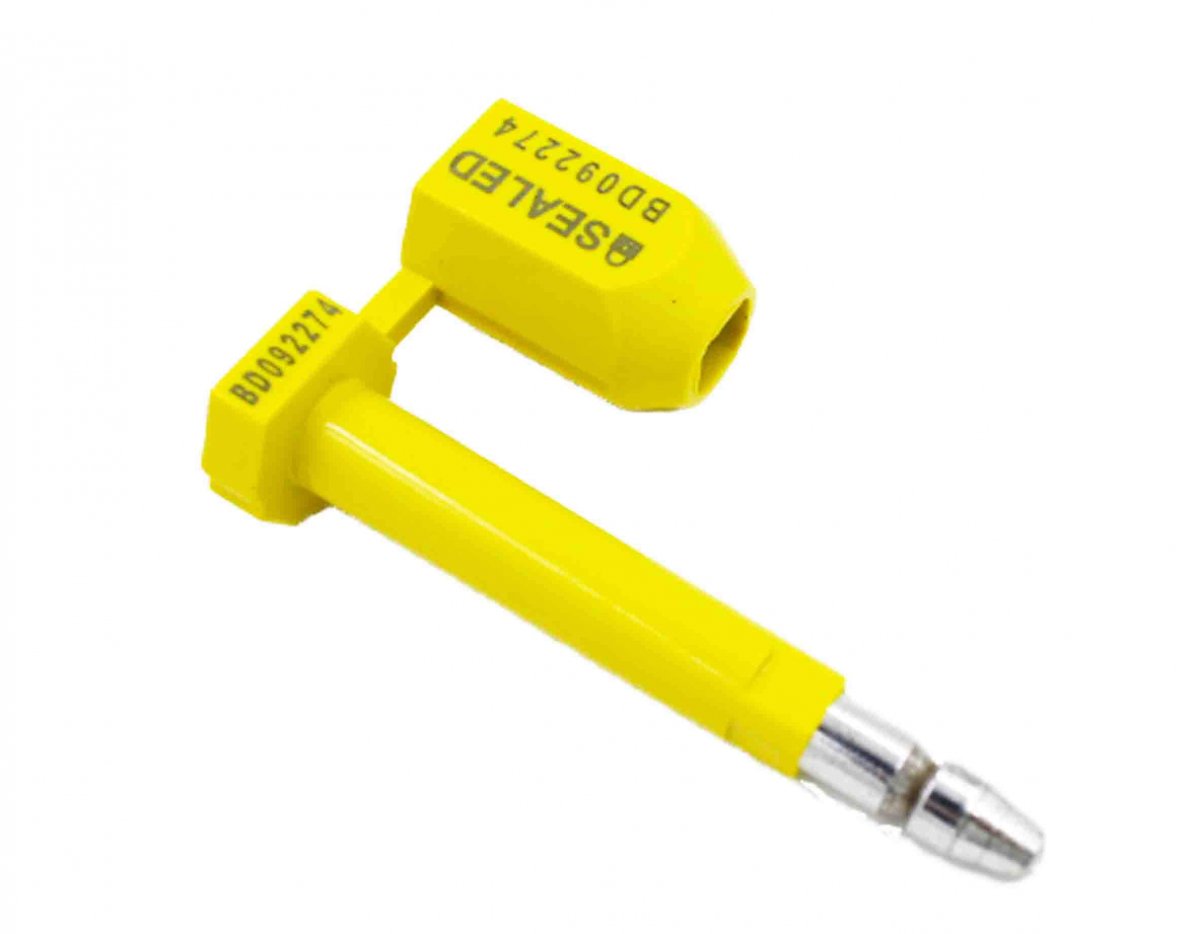 This bolt seal has an anti-spin construction such that a locked bolt cannot be rotated out. Available in white, yellow, fluor red, green and blue.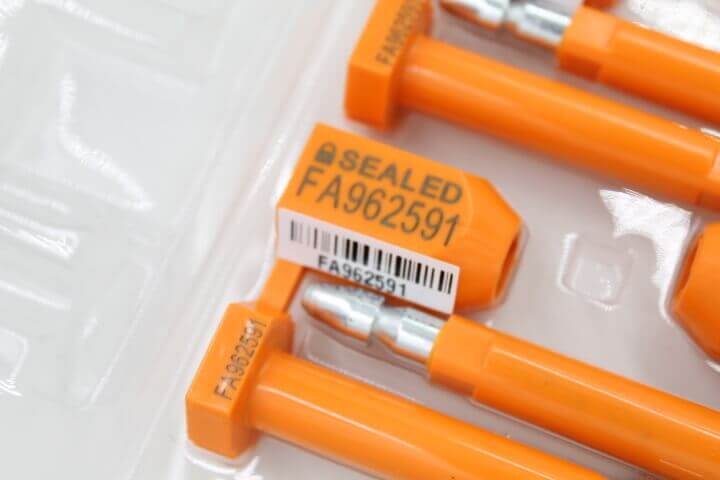 The BS-30C RSS is provided with a handy removable security sticker including barcode. This sticker can be attached to transport documents easily.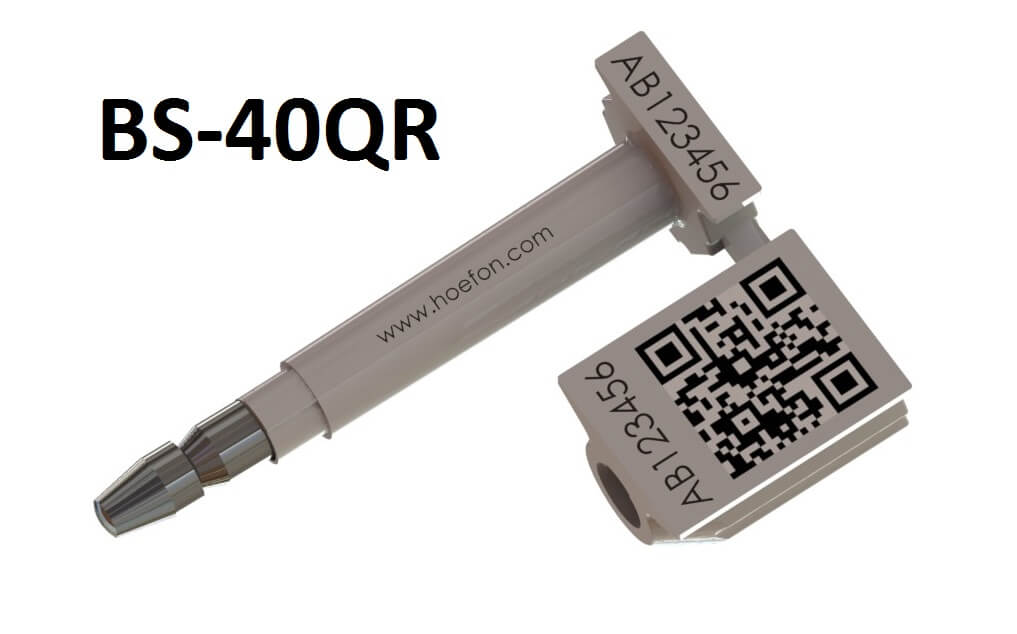 This bolt seal has a large print area with a special function on QR code. The QR code can be scanned by mobile and tablet by customers.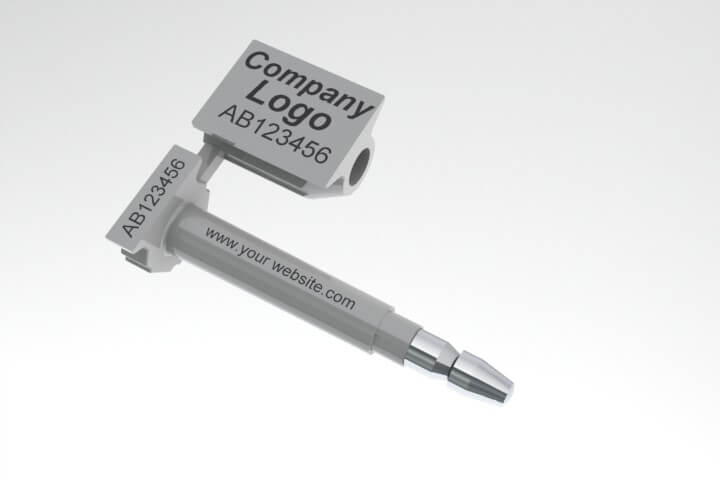 This barrier seal has a large print area designed for custom prints or logos. The large print area ensures that all designs will fit.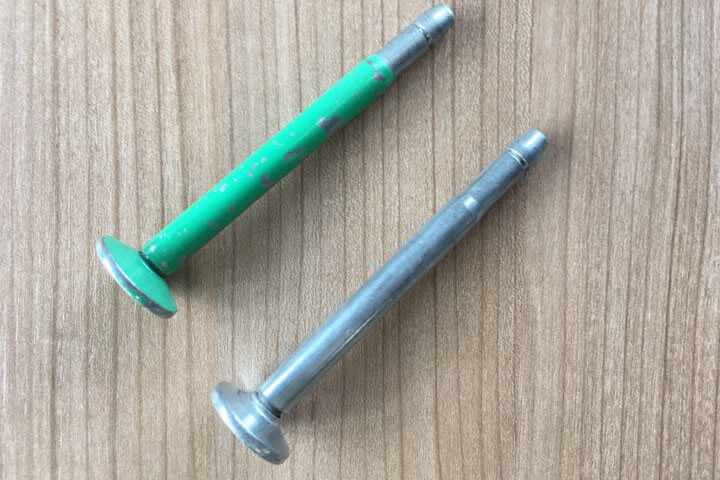 Are you looking for a stronger than usual bolt seal. Our railroad barrier is your best choice for protecting your high value cargo.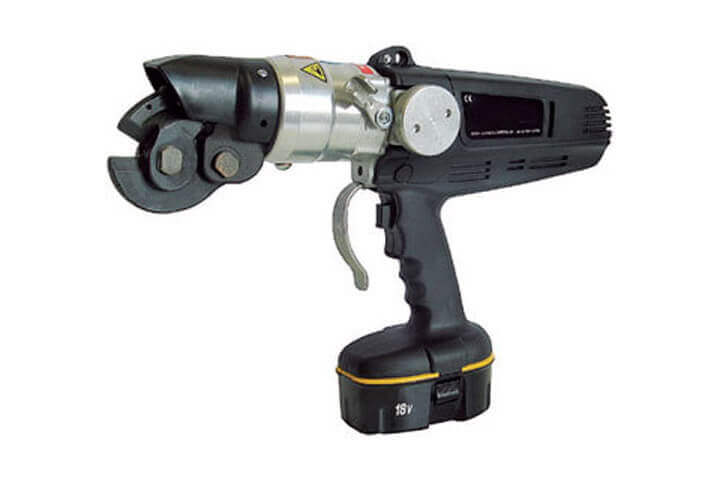 Electric bolt seal cutter kit which contains everything to safely, quickly and easily remove container seals and other bolt seals.
Remove barrier seals with just a little effort. Ideal for those who have to cut bolt locks regularly. We offer custom prints and colors.
Trailer doors, truck & container bolt seals
Our tamper evident products can be used for, amongst others, trailer doors, trucks and (shipping) containers. Our barrier seals meet ISO / PAS 17712 and CTPAT regulations.  We are able to produce our sealing bolts with a unique serial number, which is applied to both pin and barrel. We are also able to supply bolt seals with QR codes, which can be scanned by smartphone of tablet. Furthermore, we can print bolt seals with the logo of your company. Our barrier seals are engineered by our team in the Netherlands and fabricated in our plant in Bengbu, China. Therefore we can provide Dutch engineering for very competitive prices. Finally, we have extensive experience in offering tailor-made solutions for every customer. Do you want more information or do you have questions? Please feel free to contact us.
Applications high security bolt seals
Container bolt seals
Our bolt seals are often used for shipping containers. They do not only apply as tamper evident seals, but also add as increased security against theft.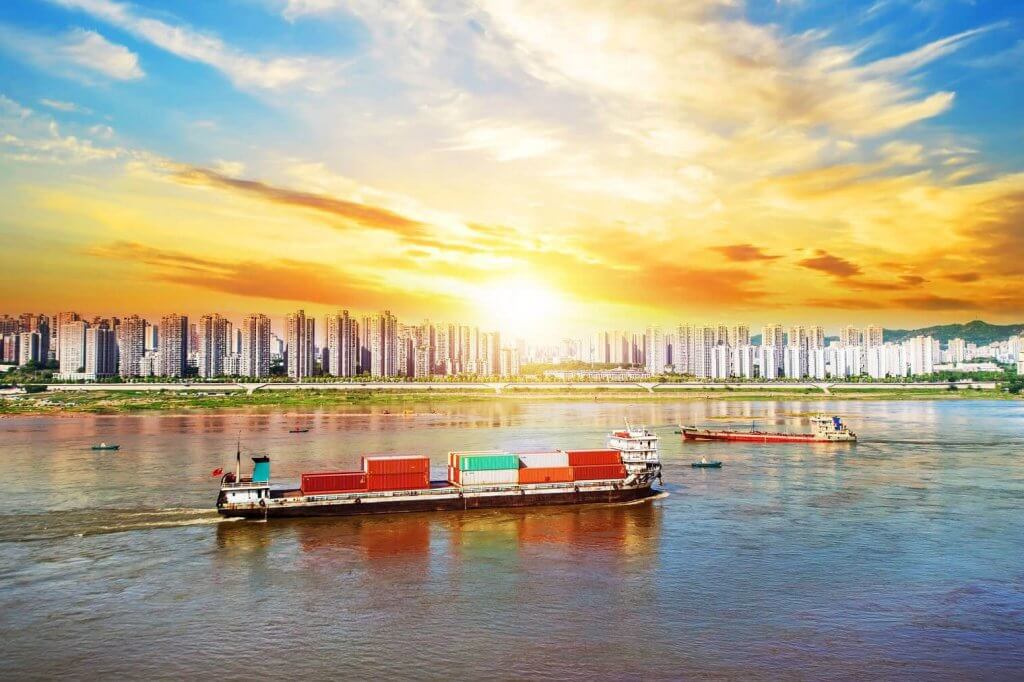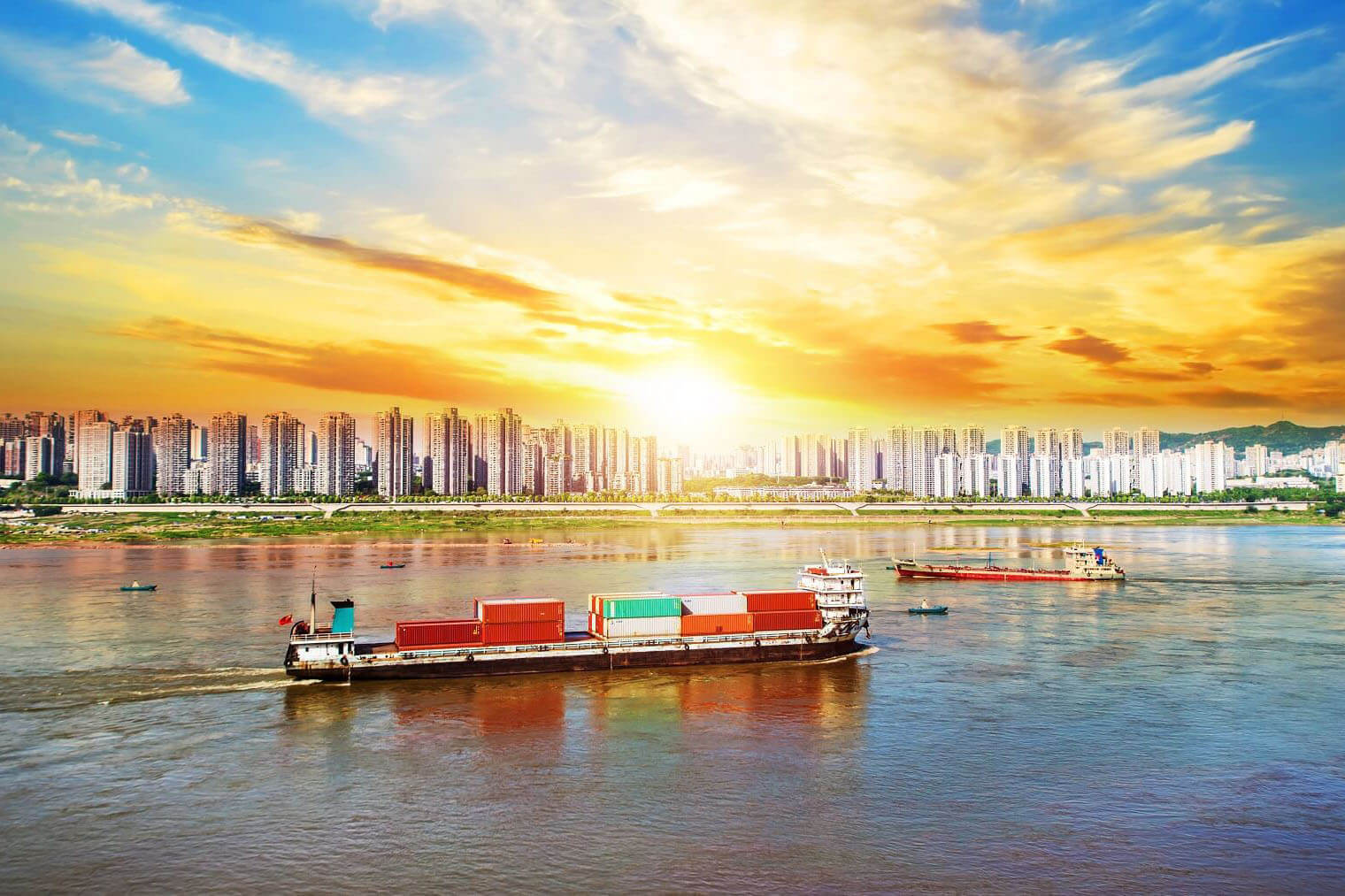 Trailer bolt seals
Our high security bolt seals can also be used for trailer doors. Bolt seals provide protection against infringements during transport.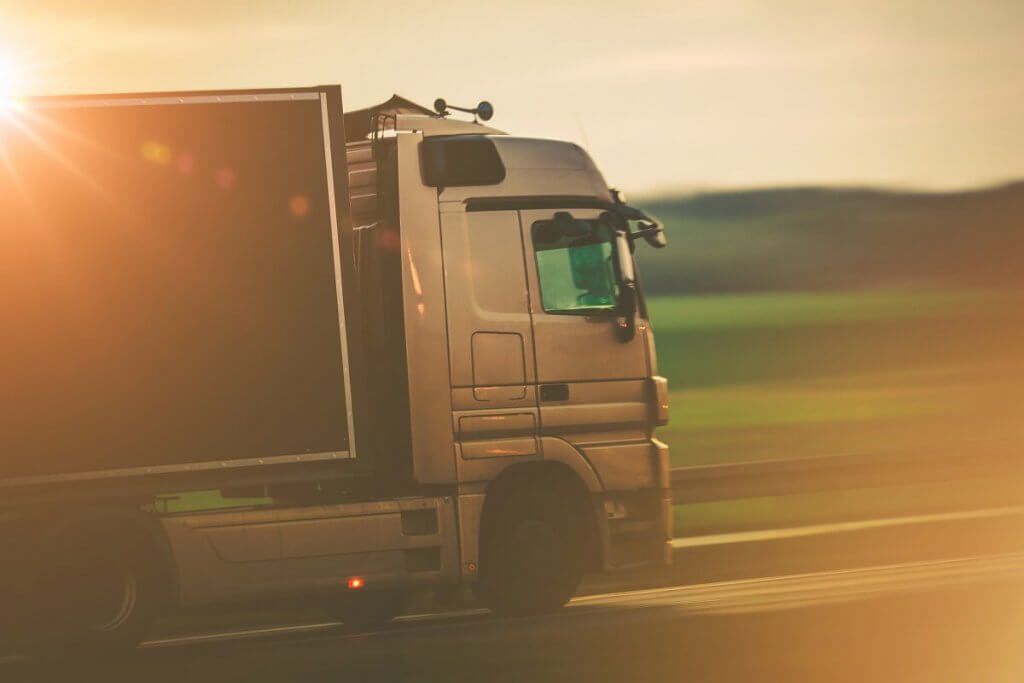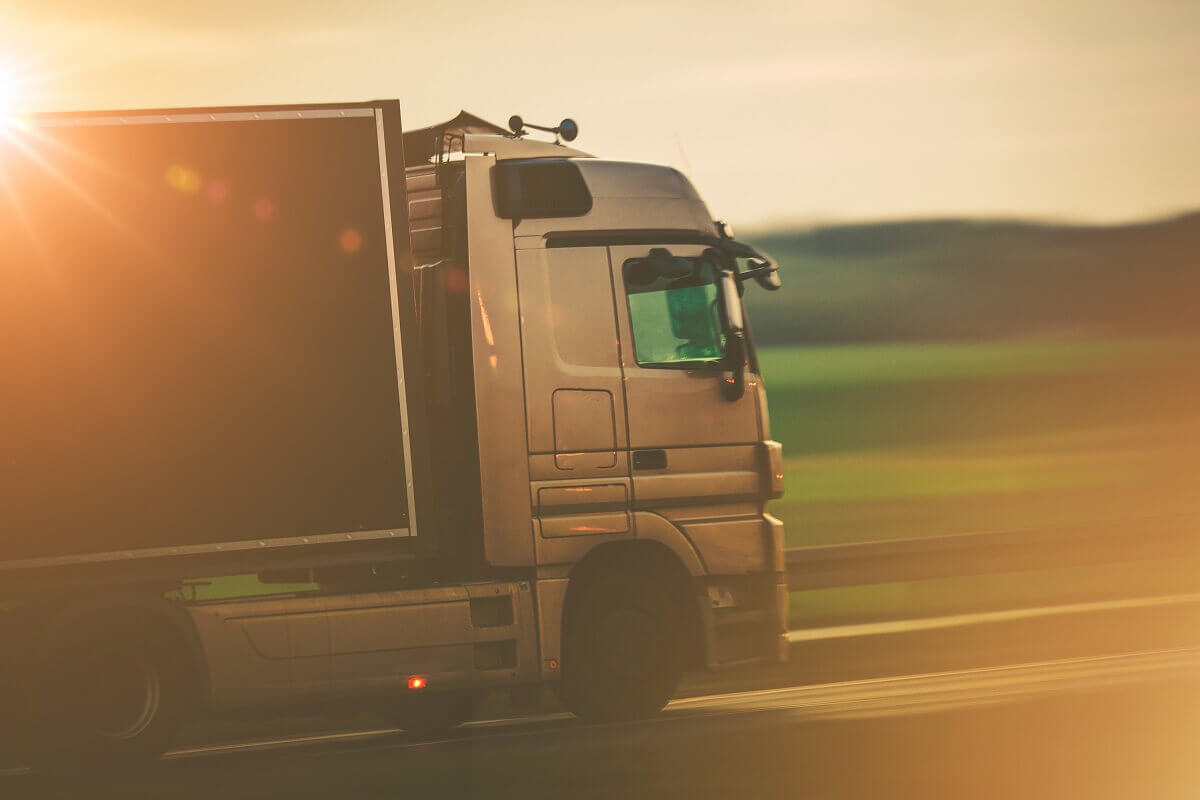 What is a bolt seal?
Bolt seals are mechanisms used to seal and secure cargo containers, such as shipping containers, trucks and trailers. Bolt seals provide tamper evidence in case of infringement. In this way bolt seals help to detect cargo theft or contamination. These security seals have a relative high breaking strength and therefore also provide some level of security.
A bolt seal used for securing containers must conform to the ISO 17712:2013 high security seal standard in order to be accepted by customs all around the world in ocean shipping. ISO 17712:2013 certified bolt seals also comply with CTPAT. CTPAT, which stands for Customs Trade Partnership Against Terrorism, was started by U.S. Customs and Border Protection to strengthen international supply chains and improve United States border security.
How to use a bolt seal?
Bolt seals can be applied without the use of tools. This is how you install a bolt seal.
Insert the bolt in the trailer door or container door latch hole.
Align the bolt and the bolt lock such that the unique serial part number is visible on both parts.
Coordinate the bolt into the locking mechanism's hole. Make sure that it is aligned correctly and insert the bolt loosely such that misalignment is avoided.
After this push the bolt in the lock until it is snaps. Push and pull the bolt seal firmly to check if the bolt seal is closed well.
How to remove a bolt seal?
For removing a bolt seal, a bolt cutter is required. You cannot open a bolt seal by hand. Bolt seals are one time usable tamper evident seals. Hoefon Security Seals sells electric bolt seal cutters.